Welcome to BulletinBoardsAndMore.Com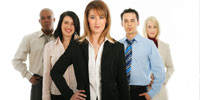 Hello! Thank you for visiting our site. We are the LOW PRICE LEADER for Bulletin Board Rentals for Poster Sessions In Southern California from San Diego to Palm Springs to Santa Barbara,  AND we're in the San Francisco Bay Area.  In Southern Cal we also rent out Stages - which we can be set up quickly - and  which  also can fit in standard elevators. We also have Whiteboards, Flipcharts and Easels and  One  Electronic Whiteboard  too.
We also have wheels on all of our 'boards', which makes it easy to re-arrange them or move them from room to room. ( nobody else's Bulletin Boards seem to have this feature!) A lot of our clients really like that... Read More...